2020 IT Skills and Salary Report
Your comprehensive and global guide to what's happening in the IT field.
As Seen On
About the report
For the 13th straight year, the Global Knowledge IT Skills and Salary Report is one of the largest studies of industry salaries, certifications, skills and more. It's used by IT professionals, HR/learning and development teams and industry experts.
This year's report examines data from over 9,500 IT professionals in North America, Europe, the Middle East, Africa, Latin America and the Asia-Pacific region.
Report highlights
87% IT professionals take certifications seriously as 87% of them have at least one certification.
Learning new skills or earning a certification can result in a raise upwards of $12,000 a year.
Careers in cloud computing can lead to top-paying salaries.
The value of certifications and training
Eighty-seven percent of IT professionals hold at least one certification, with 69% already planning their next one. IT departments and organizations are in desperate need of new skills. Below are some free training and certification resources to help get you on the right path.
15 Top-Paying Certifications for 2020
This year's list reveals a strong emphasis on cloud computing, cybersecurity and project management. If you want a top IT salary, you should pursue these certifications.
IT Professionals Sound Off in 2019 IT Skills and Salary Report
Check out the honest and unfiltered opinions of global IT professionals. See what our survey respondents have to say about topics like training, skills gaps, certifications, leadership and more.
The Skills Development Index™: What Type of Training Do You Need?
This free white paper discusses the Skills Development Index and how it helps IT professionals identify their most important skill needs, select appropriate training, and eliminate skills gaps.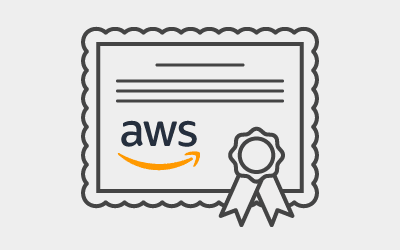 What it Takes to Earn a Top-Paying AWS Certification
With associate and professional paths, Amazon Web Services certifications are in high demand globally and translate into some of the top salaries for IT professionals.
How to Select the Right Certification for You
So you've decided to get certified. Great! Now what? We lay out the proper steps to take and the appropriate questions to ask when selecting your next—or first—certification.
How to Convince Your Manager You Need Training
Whether you're requesting training for yourself or your team, be prepared to build and state your case for the business-delivering value of training.
Thanks to our partners