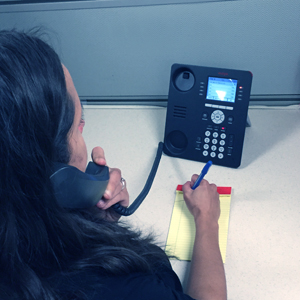 Branch office survivability is an important consideration in most Avaya Aura Communication Manager (CM) deployments.
There are server-based survivability options available for Avaya Aura CM such as a Local Survivable Processor (LSP) or Enterprise Survivable Server (ESS) that provide Enhanced Local Survivability (ELS) due to the provisioning of a standby Simplex or S8300D server or in a Duplex deployment a survivable Duplex cluster. ELS offers full call feature functionality and full translations in the survivable mode. Standard Local Survivability (SLS) is a cost-effective alternative well suited to a branch location that does not have sophisticated telephony needs. In contrast to the server-based survivability features, SLS operates entirely from the H.248 Branch Gateway and requires a data set comprised of CM translations (survivable ARS analysis and configuration data).
When you log into a H.248 Media Gateway via CLI you have likely noticed the screen message "Survivable-call-engine is disabled." Let's take a look at what this means.


SLS is a survivable call processing engine that provides service to the branch gateway when it cannot reach CM. This engine is resident in the branch gateway firmware and provides basic telephony functions at a branch without being registered to CM. SLS provides a local G430 or G450 Branch Gateway with a limited subset of CM functionality when there is no IP-routed WAN link available to the main server or the main server is unavailable.
SLS is included as part of the resident firmware package that is installed as part of the Branch Gateway firmware upgrade.

For it to function correctly, the following conditions must be met:


CM must be configured for SLS and Auto Fallback


Data provisioning of the gateway (either via the Avaya Provisioning and Installation Manager [PIM] or manually using the CLI) must be completed


SLS must be enabled on the Branch Gateway


To activate any saved changes, the disable and enable SLS commands must be used together


The SLS features are:


Call capability for analog, DCP and H.323 IP Phones


ISDN BRI/PRI trunk interfaces


Non-ISDN digital DS1 trunk interfaces


Outbound dialing through local PSTN (local trunk gateway) from any station


Inbound calls from each trunk to a preconfigured local phones that have registered


Direct Inward Dialing


Multiple call appearances


Hold and call transfer functions


Contact closure feature


Local call progress tones (dial tone, busy, etc.)


Emergency Transfer Relay (ETC) in cases of power loss


Auto fallback to primary MGC


IP station registration


Call Processing functionality not supported by SLS:


Custom calling features such as call waiting from a BOC/LEC


Non ISDN signaling for T1 and E1


Call party name/number information to digital station displays


Caller ID on outgoing analog station calls


Caller ID on incoming analog loop start trunk calls


Three-party conferences


Last Number Redial


Call Forwarding-Busy/Don't Answer


Music on Hold or announcement playback


Call Center features


Connection Preserving Failover/Fallback for Branch Gateways


If having any of the functions that are not supported is critical in your environment, then SLS would not be the best choice.
During transition to survivability mode, only local IP-to-IP calls are preserved.

The site recovery process follows these steps:


While SLS is enabled and processing, the branch gateway continues to seek an alternative branch gateway controller


If CM accepts the registration, then the active IP-to-IP calls that shuffle are preserved


The SLS application stops process any news calls and goes to inactive mode


For full programming information, media module and telephony compatibility, I recommend you follow the Administering Avaya G450 Branch Gateway document that you can
download from Avaya
. It is an excellent resource and provides very detailed programming instructions on what is required for both the CM and the Branch Gateway to provide this functionality. There is also an Avaya
expert video on YouTube
that provides a demonstration of the CLI programming required in the H.248 Branch Gateway.
Related Courses
IP Office Platform Technical Basic Implementation Workshop
IP Office Platform Advanced Configuration Application Workshop