2018 IT Skills and Salary Report
Your comprehensive and global guide to what's happening in the IT field.
As Seen On
About the report
The Global Knowledge IT Skills and Salary Report continues to provide the most informative and revealing insights of the inner workings of worldwide IT departments. This year's report is comprised of surveyed data from 16,200 respondents from North America, Europe, the Middle East, Africa, Latin America and the Asia-Pacific region.
Read past reports
Report highlights
Certified IT professionals in the U.S. and Canada make 22% more than non-certified peers.
Security jobs command the highest average global salary of nearly $82,000 per year.
Globally, 89% of IT professionals have at least one certification, up three percent from 2017.
---
The value of certifications and training
In our 2018 IT Skills and Salary Report, IT professionals were nearly unanimous in their support for IT training as a means to build skills and expertise. Check out just some of our free training and certification resources.
15 Top-Paying Certifications for 2019
What certifications should consider if you're hoping to improve your salary? What are the up-and-coming certifications this year? We use data obtained from the 2018 IT Skills and Salary Report to answer both of these questions.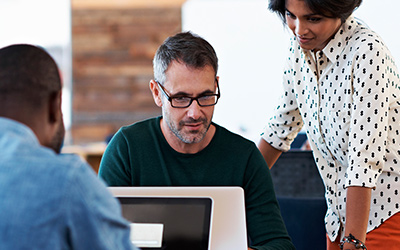 Success in the Digital Age: The Value of Investing in People
To remain competitive in today's market, businesses must cultivate knowledgeable employees and intellectual property to develop The Next Big Thing. We'll tell you why and how to do just that.
Thanks to our partners